NOTE: Check out our GLE2O1 2016 Class Blog at https://blog.seesaw.me/gle2o1/ to see what the Grade 10 Gifted-Enriched Learning Strategies class was doing.
PHOTOS BELOW ARE FROM THE 2015 GLE1O1 Class. They are an example of what students do in the GLE1O1 course.
Welcome Parents, Students and Guests to our class pictures page!
We look forward to having you see what we have been doing!
Although we have many students in our class, only those who have parental permission to have their photos included on this page will be shown.
First Week! 
Students are working to determine our class Elements of Leadership. The process included individual brainstorming, pair and group debates/discussions and then a whole class discussion to narrow down our Top 5.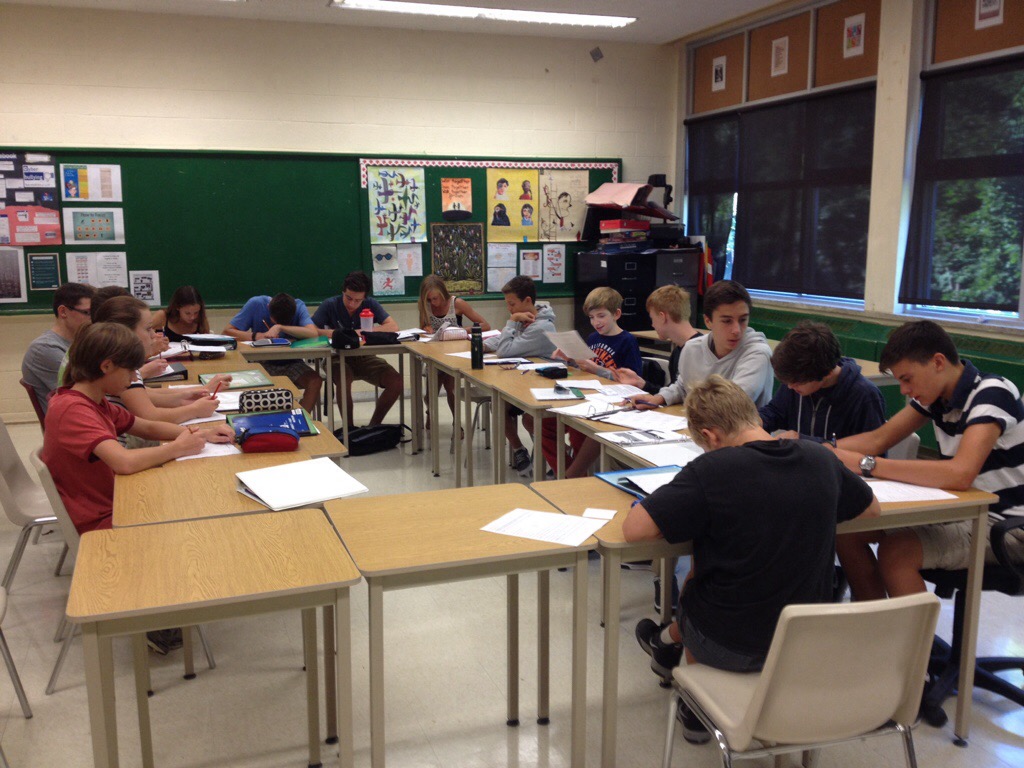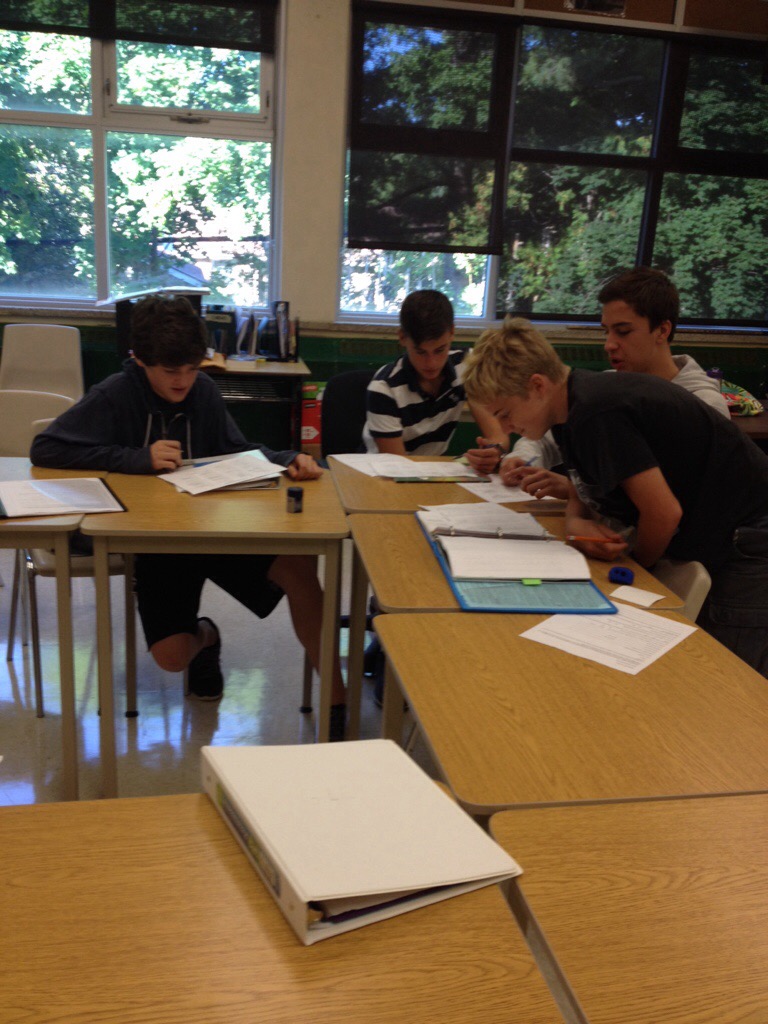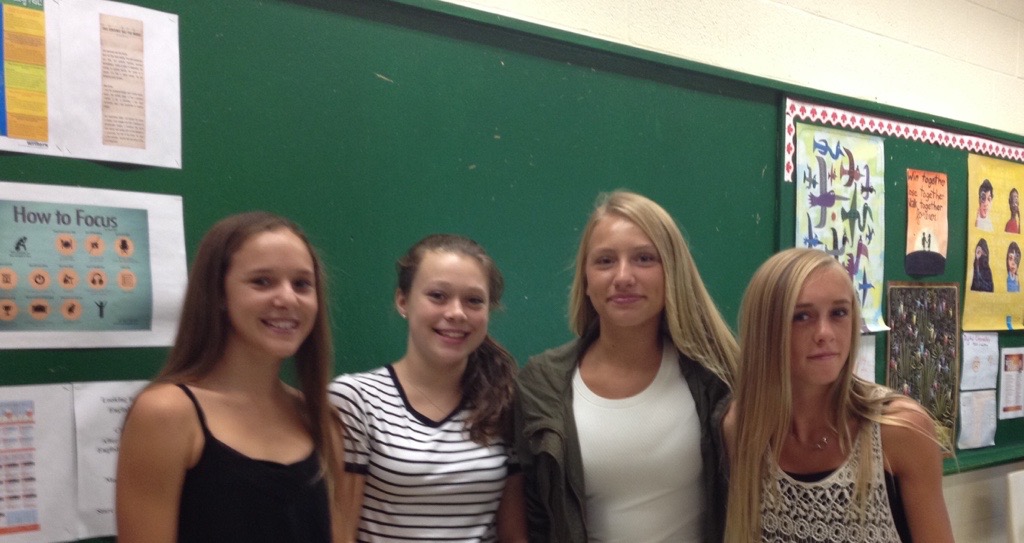 They did it! Here are our Top 5 Elements of Leadership:
All of our morning announcements are done via our "Viking TV (VTV)" morning television broadcasts. Here our class is watching to learn about BNC activities. We are watching in the library, as we have just finished a library tour and introduction to online databases.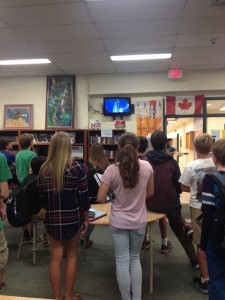 Working on our Multiple Intelligences Assignment (discussion, online quiz, personal response…ask your student to show you their work on our Google Classroom)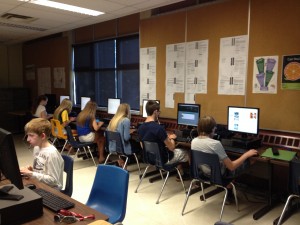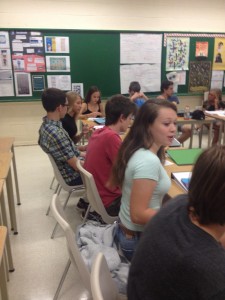 We have been been working on our leadership and teamwork skills via an island simulation activity. Students work in teams to survive on a deserted island, having to strategize to gain food, water, health, warmth, shelter and escape points.
Here, students share their fiercely competitive looks of intimidation 🙂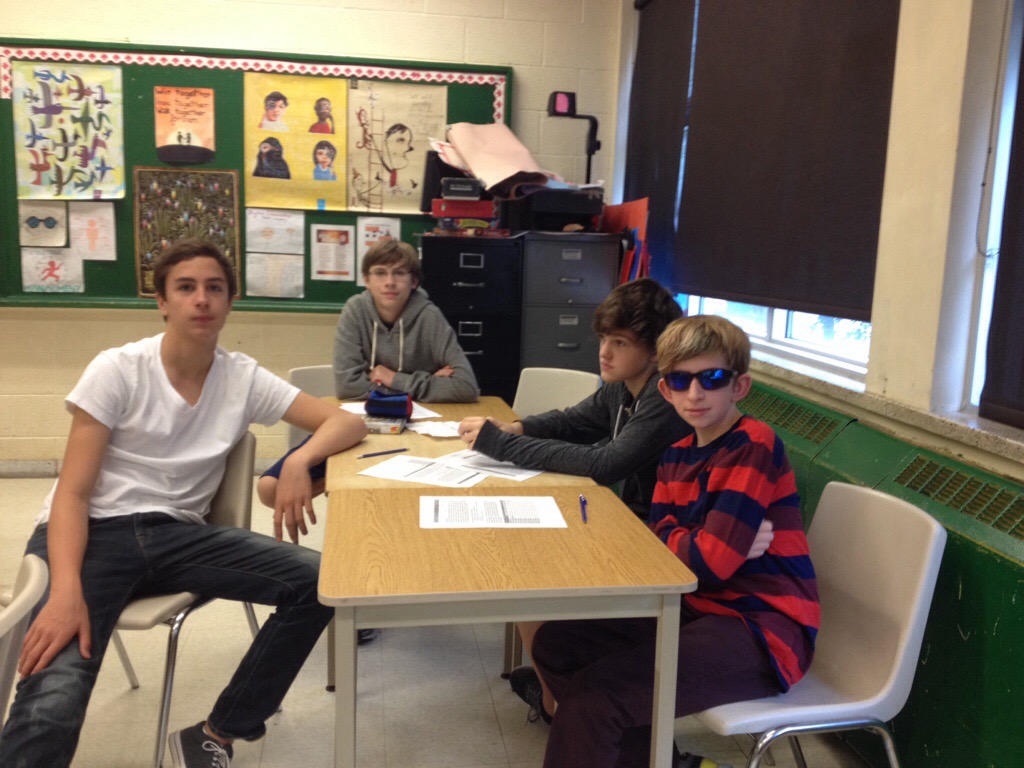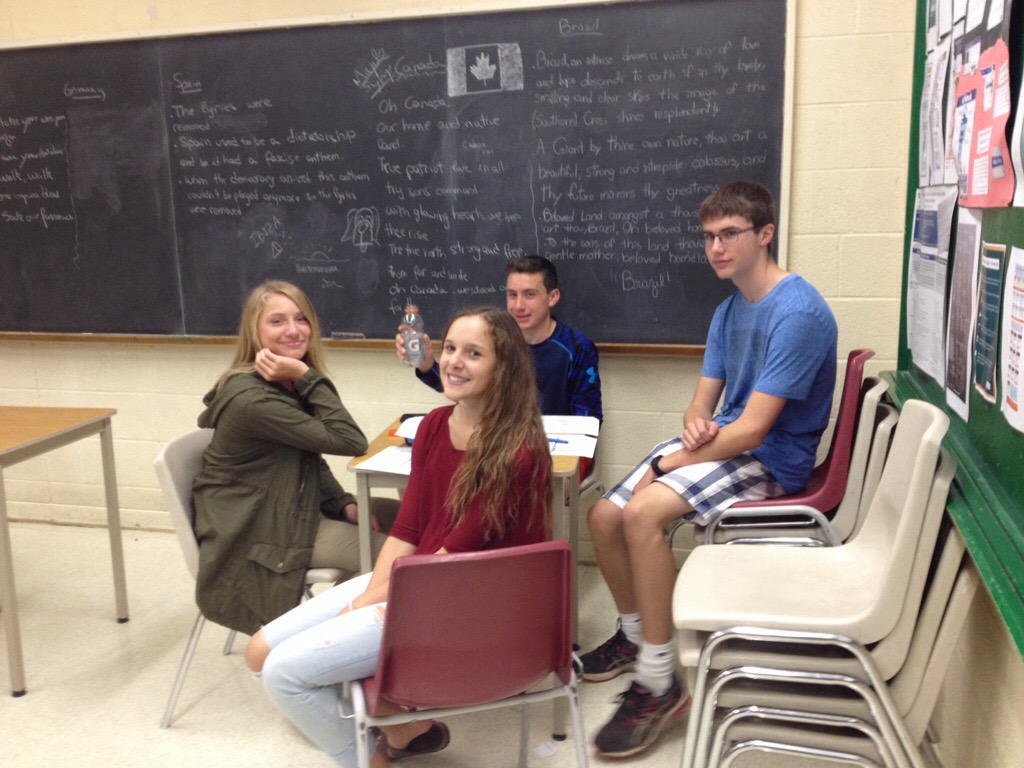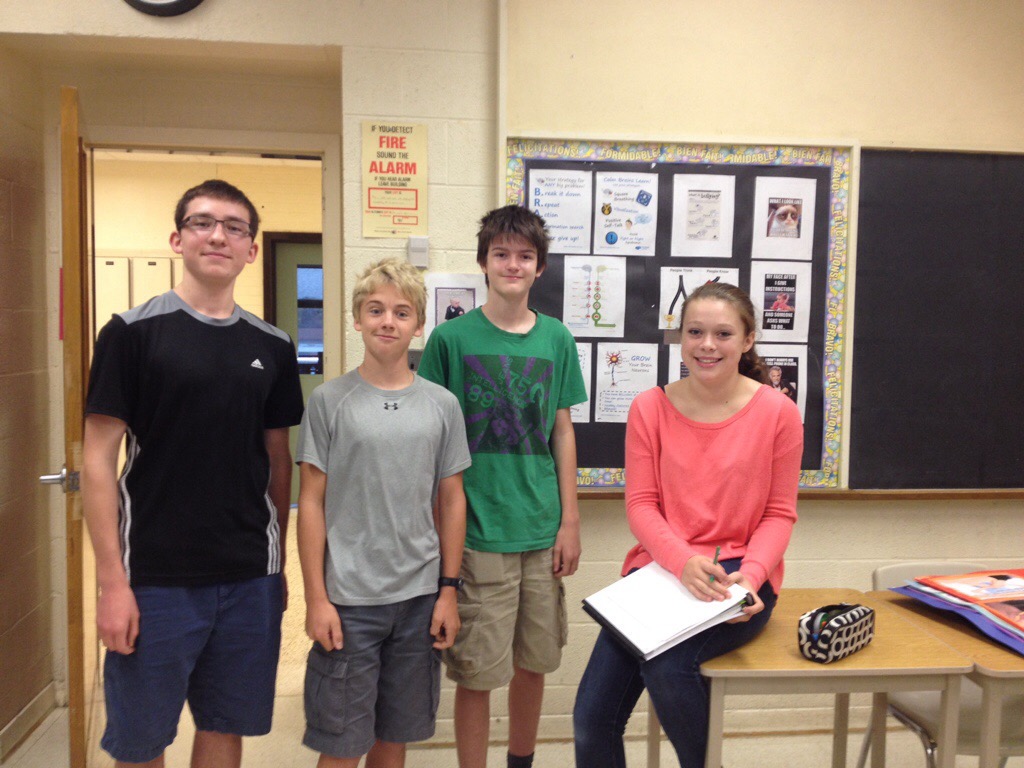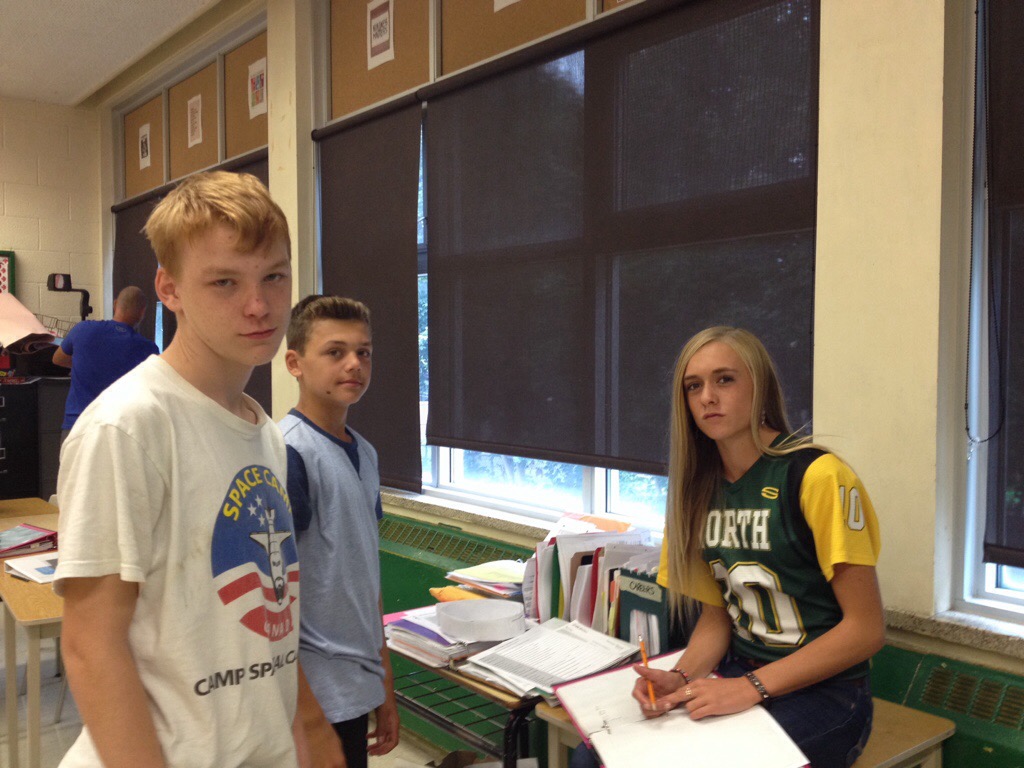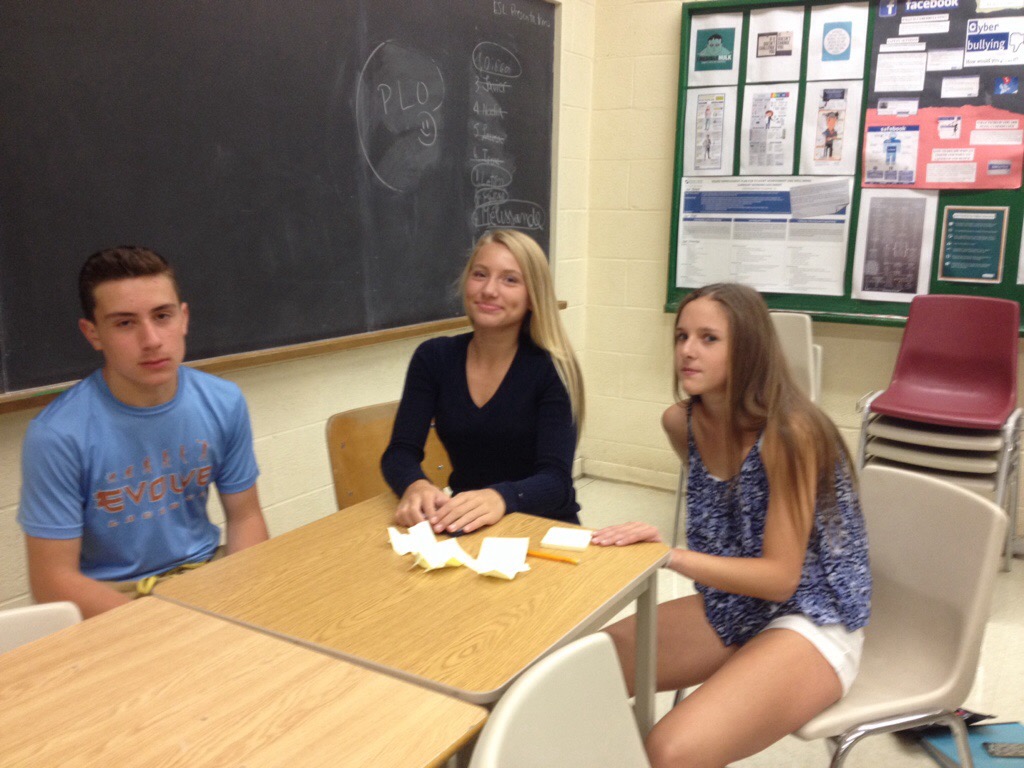 During each round, students select challenge cards to learn their fate (i.e. "food has washed ashore" or "a hurricane has decimated your camp") and then they must collaboratively develop a strategy to gain points and, ultimately, escape the island.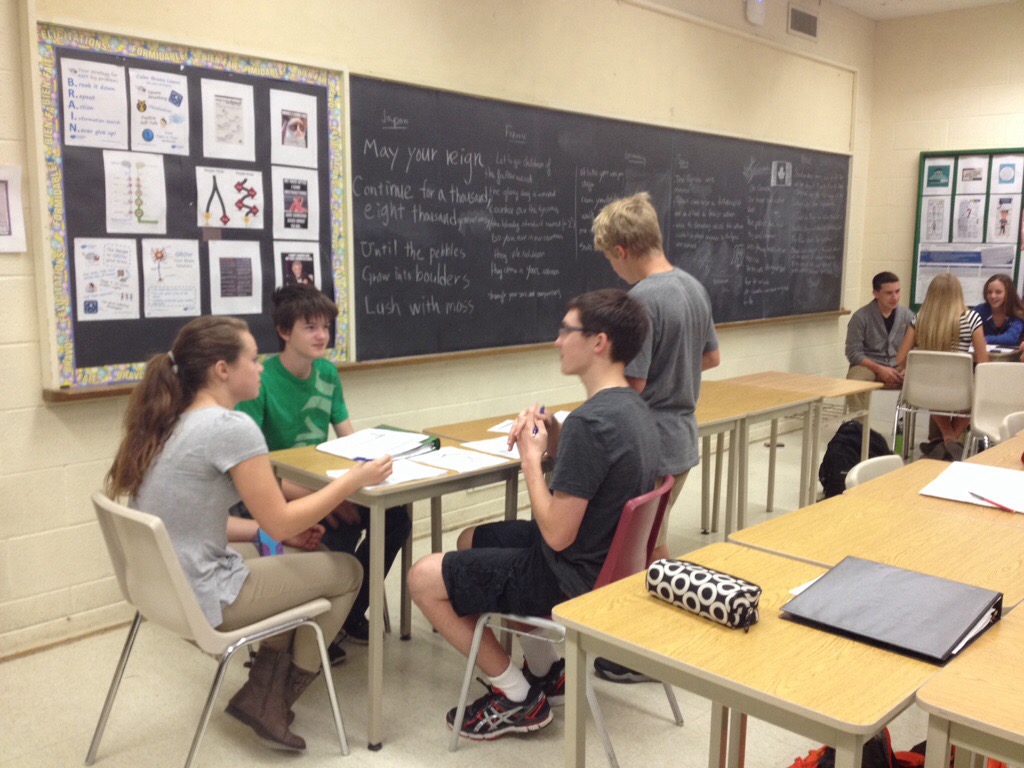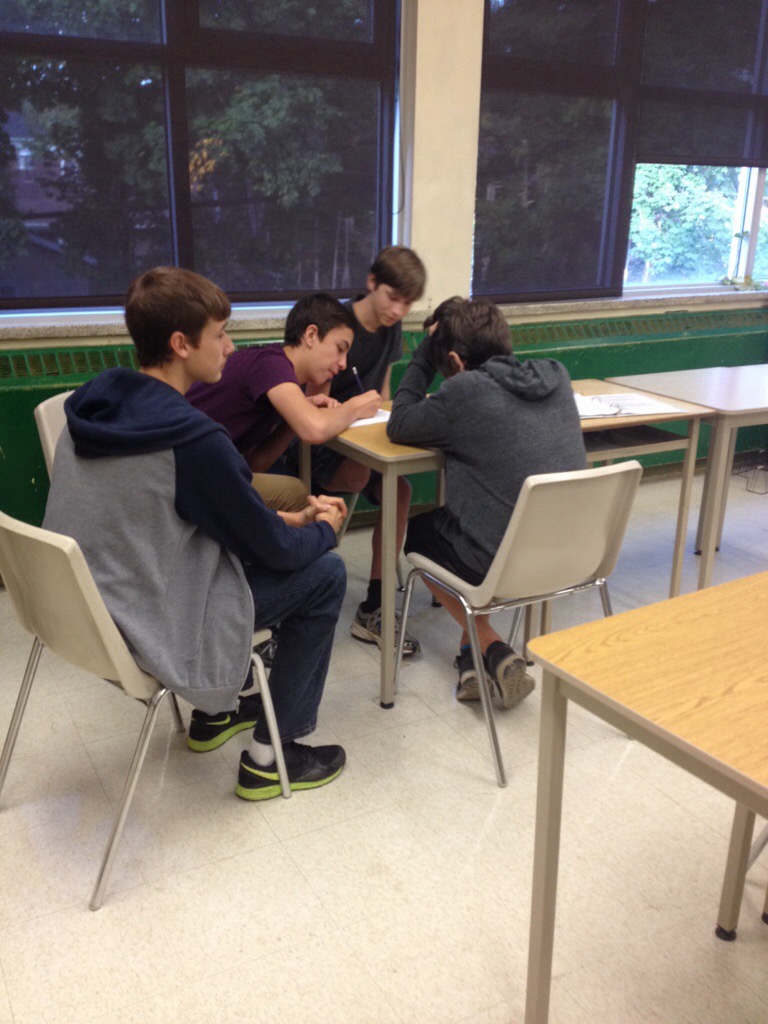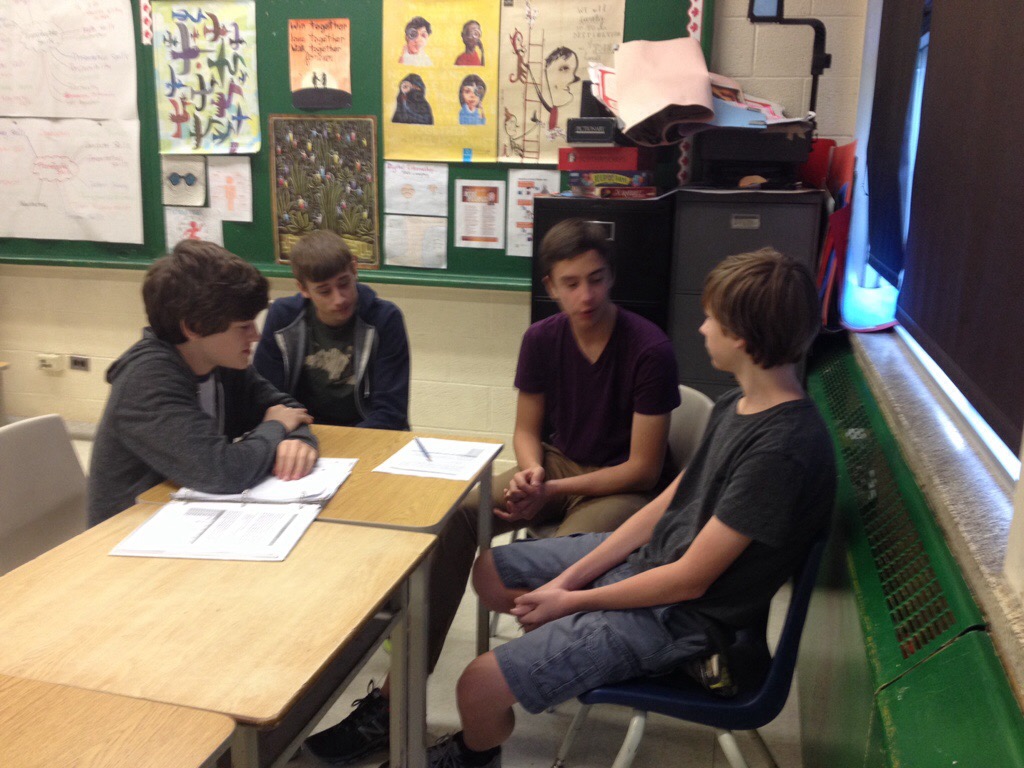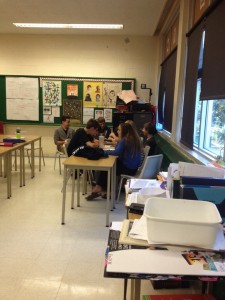 A few students presenting their "Group Dynamics and Bravery" assignments in student-teacher conferences: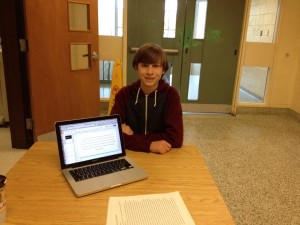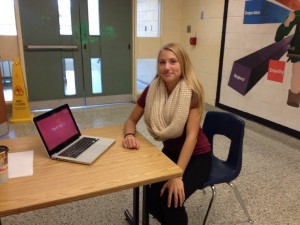 Our class has begun planning for the Individual and Group Project portions of our course. On "We Love Learning Wednesdays", students will spend time learning about a topic(s) that interests them. They will record their online learning adventures in a Google Doc. For our Group Projects, teams are working together to create some kind of meaningful change.
Team LIFE (Learning Is Fun Everywhere) is creating a "Brain Games" workshop for Grade 4/5 Gifted students at Codrington Elementary School.
"The Psychologists" are working on the topic of personality analysis and will challenge us to dig deep and look at who we are as individuals.
Team "Pledge to Move" is making a video to promote active living, as part of the SCDSB's Daily Physical Activity (DPA) Video Challenge. They will submit their video for consideration to be part of the SCDSB's DPA YouTube channel.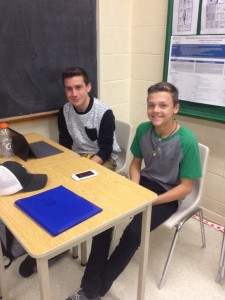 This team is entering the Samsung "Solve for Tomorrow" challenge, where they are working to solve a local issue using STEM (Science, Technology, Engineering, Math). They are competing with other schools across the country as part of this project.
This team (not all members were in attendance on this particular planning day) will be working to teach Java to Codrington Elementary students.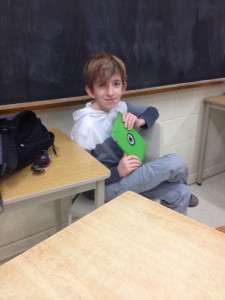 The "Viral Verifiers" are creating a public service announcement about the importance of vaccinations, disinfection, and hand washing, with a focus on rabies.